Ashish Panchal
iWorkshop
iWorkshop owner and operator Ashish is someone all computer and tech users need in their speed dial.
He, together with his small team, spends his days fixing broken phones and laptops (in particular iphones and macbooks) stating 'water damage' and data recovery as the most common issues they deal with.
After 12 years working in the industry, Ashish says the best part of his job is fixing phones and meeting and talking with so many new people.
Jarrad Crothers and Ivan Chen
Presotea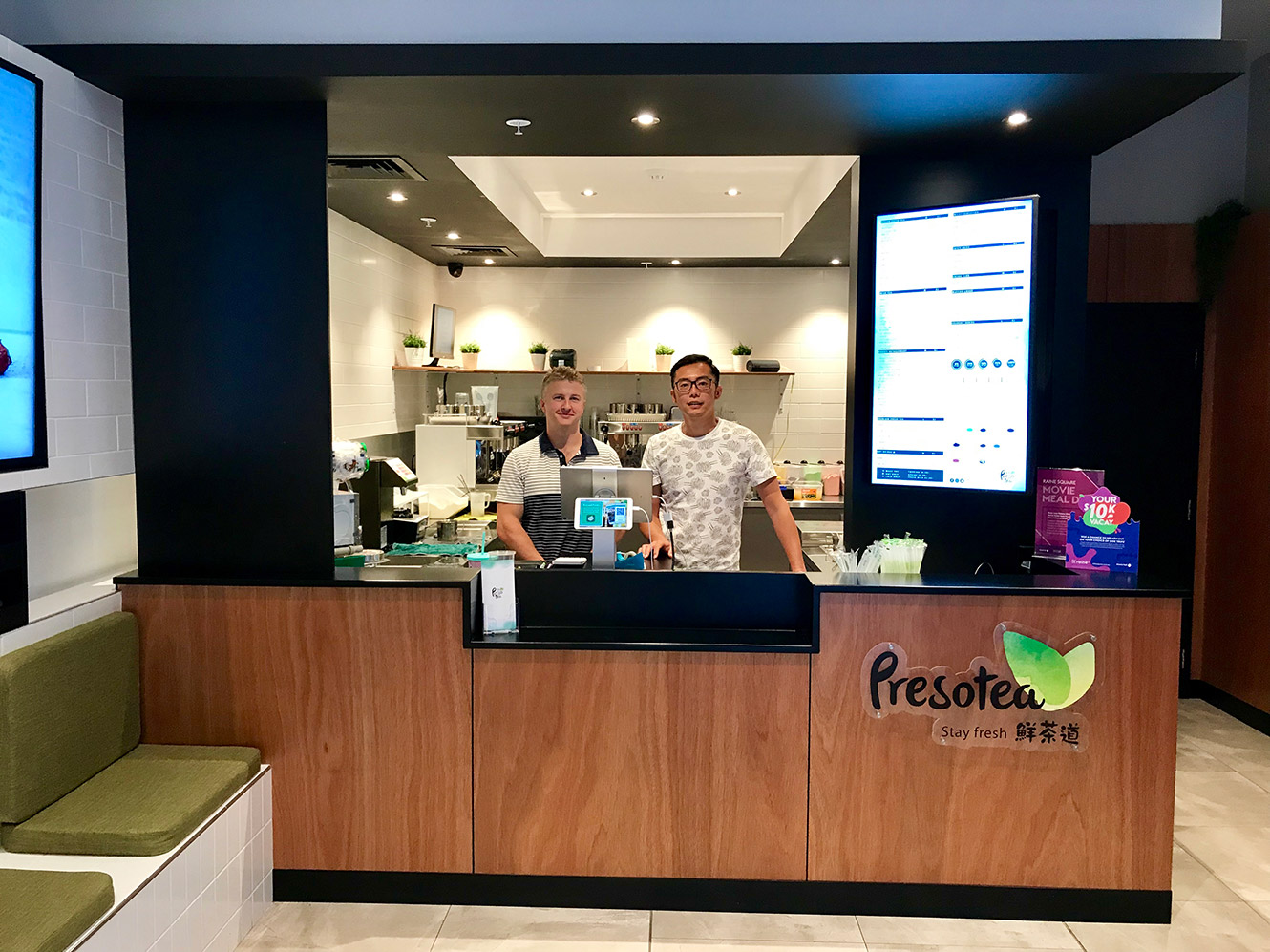 Seeing how much customers love their products is the highlight of the working day for business partners Jarrad Crothers and Ivan Chen, who own the Presotea retail outlet at Raine Square.
"We pride ourselves on brewing tea fresh upon ordering and our customers can really taste the difference," says Jarrad, who worked in a range of IT business development and supply chain roles before starting the Presotea franchise in Australia with Ivan.
Today he and Ivan – who also has experience in supply chain as well as a franchise owner – own the rights nationally for Presotea Australia for which they are the master franchisors.
"Our most popular drink is our Signature Milk Tea, though we have a new drink launching soon which we're very excited about," he said.
"We also love being part of the Raine Square retail offering, it's fantastic to be part of an interesting and unique mix of tenants that foodies really seek out.
"Follow us on social media or sign up to our app to find out more about us."
Latest news from Raine Square
Stay up to date with what's on